Bienvenido

20.11.2017
Game Update - 21.11.2017

Dear Settlers,
A game update is scheduled for Tuesday.
During this time, the game will be unavailable.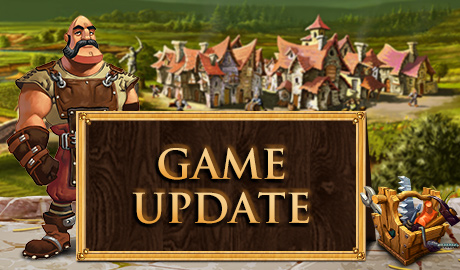 Day: Tuesday, Nov 21st
Game Worlds: Closed
Start: Approx. 07:00 GMT
End: Approx. 11:00 GMT

Adventures & Premium: Times will be extended
A Change Log has been posted here. All remaining pumpkins, including the ones from pumpkin fields, will be converted into to gold coins after the update.
Happy Settling!
BB_Sious

19.11.2017
Network maintenance [done]

Dear Settlers,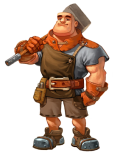 A network maintenance will be conducted and our game may experience interruptions.
Date: November 20th, 2017
Start: 09:00 GMT
End: 11:00 GMT
What: Network maintenance
There may be very short downtimes of the game and/or website and forum during this time. The game will generally stay online.
Happy Settling!
Your "The Settlers Online" Team

17.11.2017
International Forum Spotlight

Dear Settlers,
Join us on a mystical journey we discover Fuerst_Vlad's "Floating Islands"; an array of castles, rare buildings and levitating isles surrounded by rolling clouds!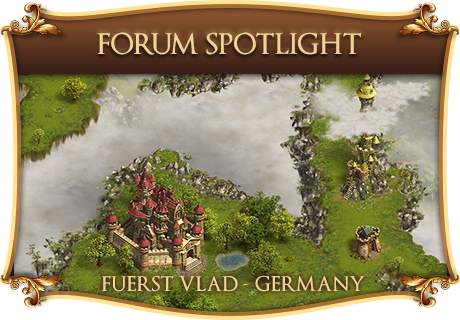 We're proud to have such talented and visionary settler in our community. But don't just take our word for it: take a look at the full map in our forums!
Enjoy!
BB_Sious

13.11.2017
Change log 21.11.2017

Dear Settlers,
The upcoming version brings along various game improvements and localization fixes. The in-game guild market voting system will also be technically implemented, but its activation will take place later, after further internal tests.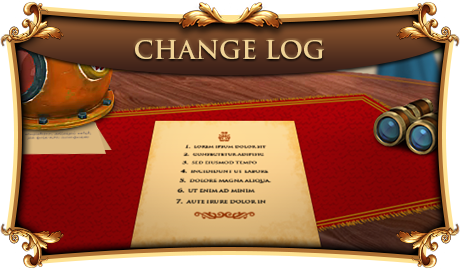 The new game version will be made available on 21.11.2017! Read all about it in the latest Change Log published in our forums.
Happy settling!
BB_Sious

10.11.2017
Community Day: Insights

Dear Settlers,
Last month we invited 12 Community members to our office in Düsseldorf. Game insights, funny stories and impressions were exchanged; we also revealed exclusive new content that's in development which you don't want to miss!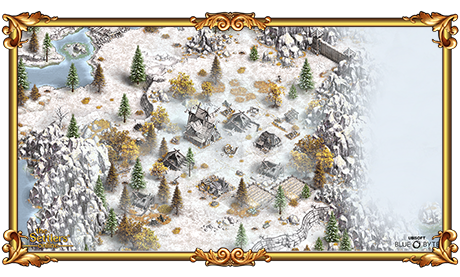 Discover what the "Journey to the North" is all about, how our community representatives felt about it and check out plenty of photos that we took that day!
Enjoy!
BB_Sious

09.11.2017
Ask Me Anything: More Answers

Dear players,
Keep calm, the latest batch of answers is here. This time around, BB_Alex reveals, among others, why conquering other players' islands may not be the best idea.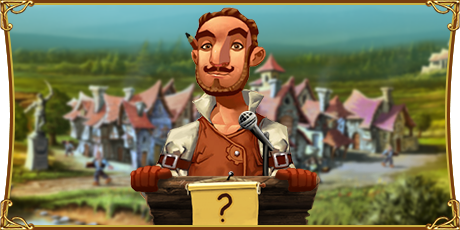 And if you want to have some fun, check out the answer to Question 159, as we reveal one funny usage of the Mountain in sector 3. Read the post on our forums.
Have fun!
The Settlers Online Team

05.11.2017
A Confounding Crossword Conundrum

Dear settlers,
Today is a special day, but you're not exactly sure why! You've lost your diary too - so you're going to have to dig deep through the mounting mess of papers on your desk to figure out what's to be celebrated. There has to be an answer in there somewhere!

Surrounded by potential clues, you're going to have to piece this together piece-by-piece! Can you solve this confounding conundrum? Solve the crossword > here <
Happy solving!
BB_Sious

03.11.2017
Send us a postcard: Ninth winner!

Dear settlers,
German player Tigergo84 had to battle a great mythic dragon to send us our ninth winning postcard! The mighty dragon Justus from the Syrau Cave didn't want to give up their spoils easily but after some expert training, our Settler prevailed.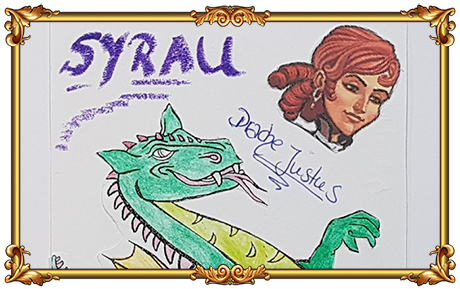 Click to see the full image
As Tigergo84 knows: if you want to go wandering into caves, you better be prepared for whatever's inside! Read the full battle-report in our forums!
Happy settling!
The Community Team

26.10.2017
Queue jump/cancel all button

Dear players,
The long-awaited button allowing you to move orders to the top and bottom in the Provision Houses and Barracks is currently being tested on our public test server!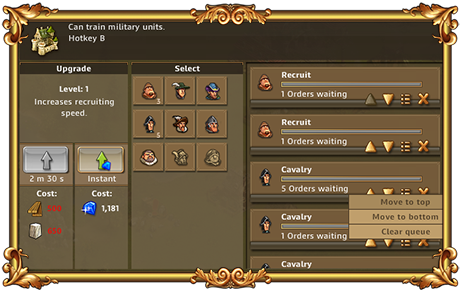 Read more details in our forum and join us now on tsotesting.com!
Happy testing!
The Settlers Online Team

06.10.2017
Sneak Peek: Christmas Event 2017

Dear players,
We're not even halfway through autumn, but our developers have already envisioned the first features of the Christmas Event 2017 - among those, a brand new specialist!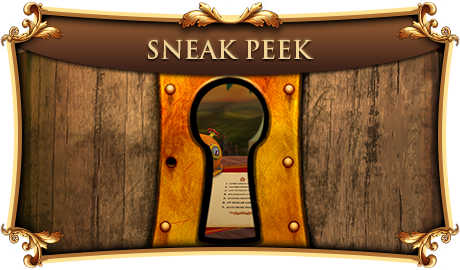 Take part in our Sneak Peek mini-puzzle to find out who the new specialist is and test the first version of the Christmas event on our public test server!
Happy testing!
BB_Sious